"To win in the marketplace, you must first win in the workplace." Those words were spoken by the CEO of a successful, multinational company – Campbell's Soup. Here at HDSF, we agree, and in striving to be San Francisco's best branding agency, we first strive to be the best place to work.
In addition to producing great work, a typical day at HDSF involves chocolate, group stretching, sharing funny stuff from the internet, and words of encouragement. The most important of all these daily rituals, however, is chocolate. We consider ourselves to be chocolate connoisseurs (it's better than recognizing that we have a problem). We'll soon follow this post up with a chocolate review so that we may impart our vast knowledge on the subject.
Our space is as modern, creative and calm as the people who occupy it. And our studio thrives in the heart of Union Square, so there's never a lack of new places to explore during breaks or after hours. In fact, we enjoy each other's company and our neighborhood so much that we regularly go out after work as a tight knit group to have drinks and play shuffleboard together.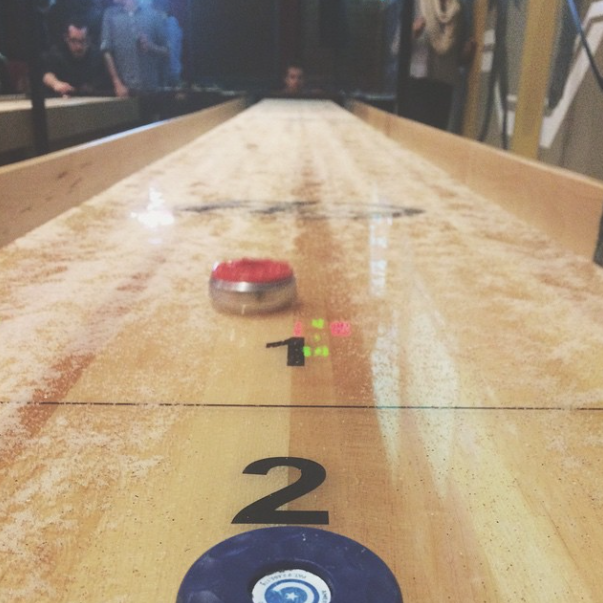 Happiness at work is of the utmost importance—after all, work is where one spends the majority of their waking hours. So we'll now happily return to doing what we do best as a team: creating strong, dynamic brands for our awesome clients.