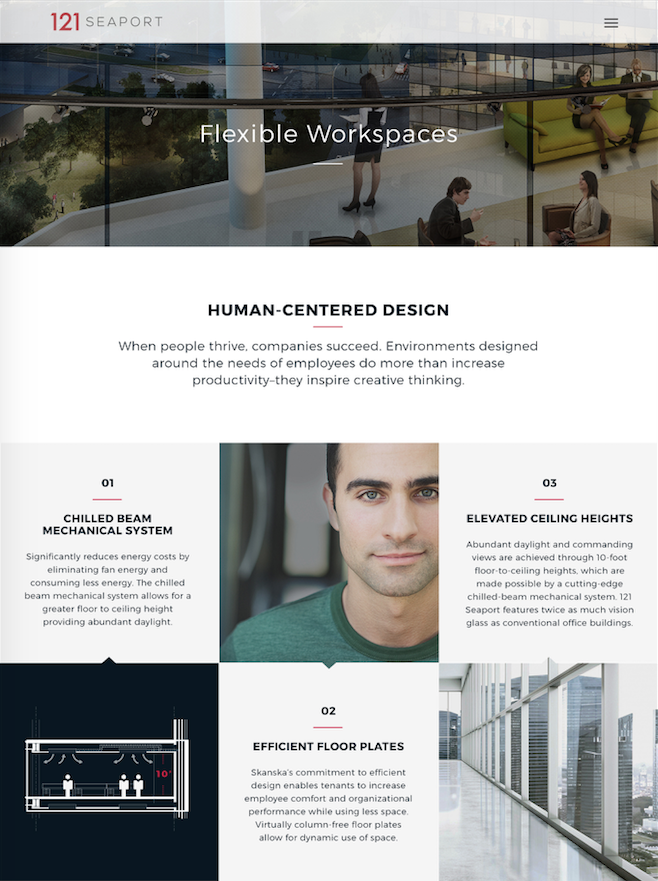 HDSF was approached by the Swedish developer, SKANSKA to brand a hot new property in a hot new area — Boston's Seaport District. It's a next-gen workplace that breaks the mold with sustainable design, phenomenal views and awesome amenities. Recruitment and retainment is everything. We get it.
First, we developed a brand strategy for the project, followed by the brand identity and messaging. Sue and Justine braved the Boston weather, navigating 4-foot high snowdrifts to scout the neighborhood. Our subsequent photo shoot creatively avoided the snowdrifts to capture the Seaport District's personality.
The project scope included brand strategy, identity, responsive website, stationery system, email template, site signage and presentation design. The client was very impressed and soon thereafter awarded us a new project in Houston. More flights, but much warmer weather!
You can view the website at www.121seaport.com.