Downtown LA is experiencing an utter transformation, from a virtual ghost town after 6pm to a vibrant center for world-class entertainment, museums, galleries and restaurants. We're happy to have played a small part in that transformation. Carmel Partners engaged HDSF to brand a 32-story glass tower designed by SCB Architects. The project included 363 luxury residences and 10,000 square feet of ground floor retail.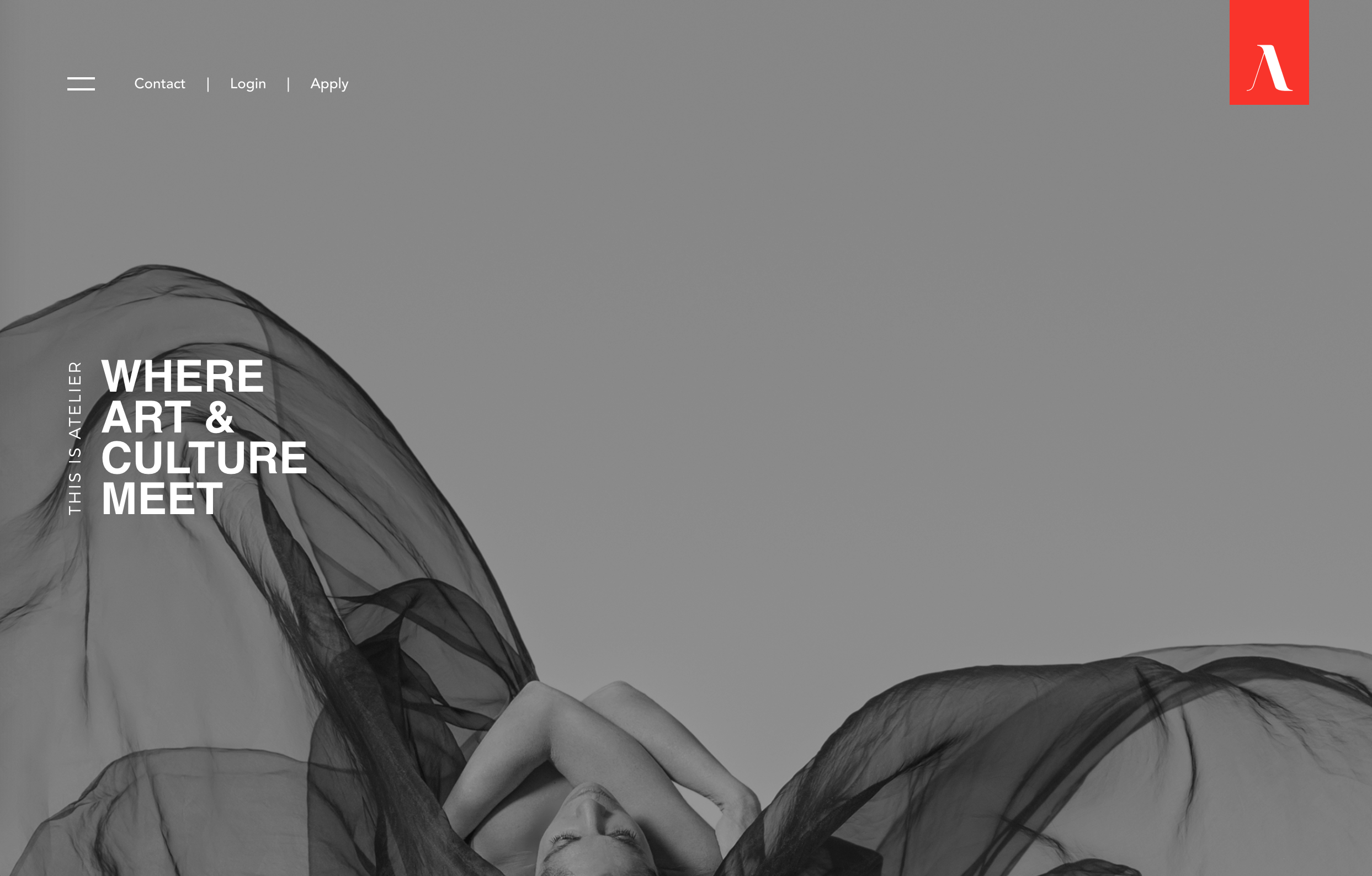 Our Brand Strategy focused on Metamorphosis, reflecting downtown LA's urban renaissance. The project aesthetic combined old and new, pulling from the visual language of the existing Beaux-Arts architecture, and weaving in bold new visuals. To provide historical context, the website included a timeline highlighting key dates in the evolution of DTLA.
The name "ATELIER" refers to an artist's studio, evoking a place where residents can use their home as a blank canvas to make it their own. The theme was, "Where Art & Culture Meet," furthering the artistic theme. HDSF worked with a NY-based arts photographer, featuring images of dancers to visually connect the project with the surrounding arts.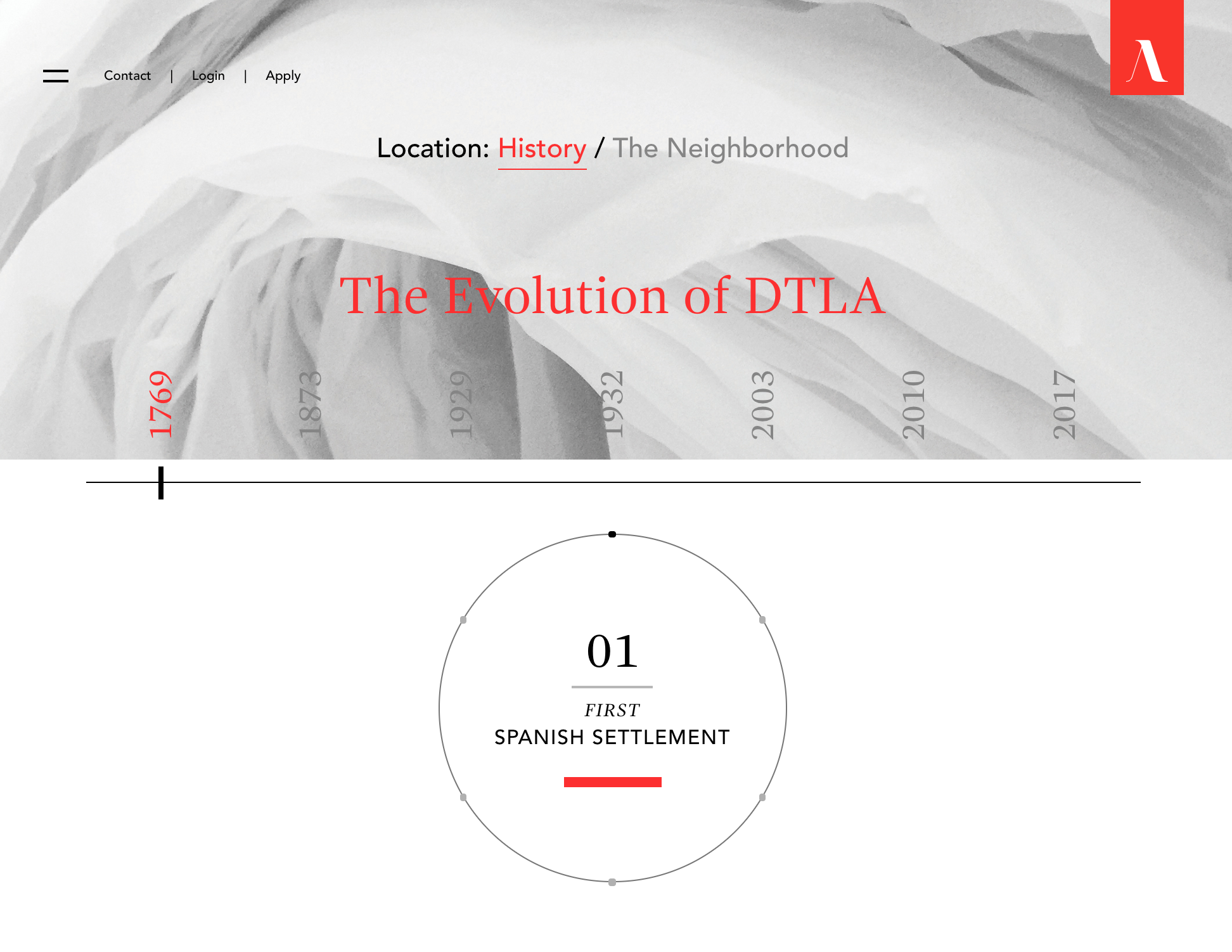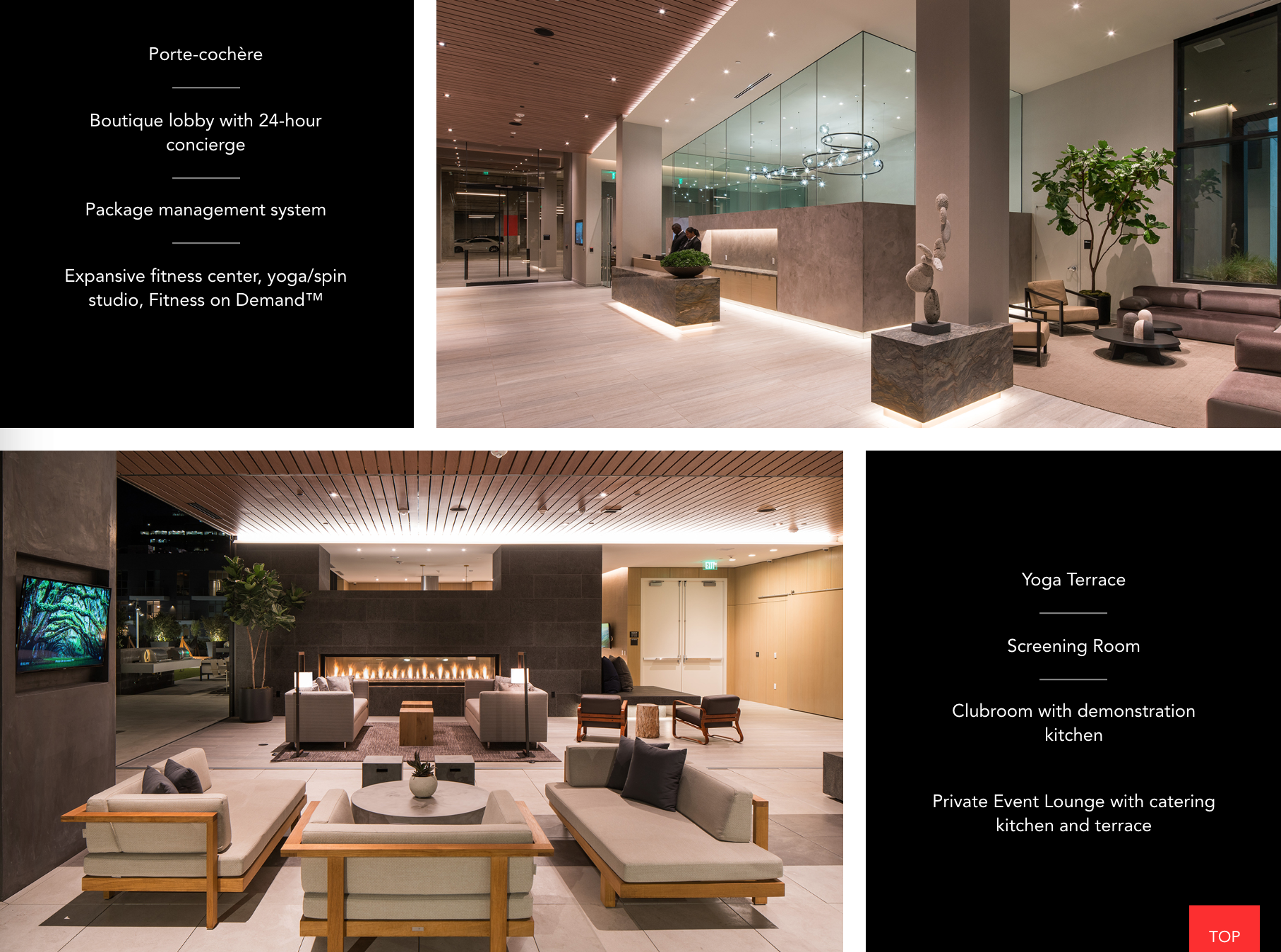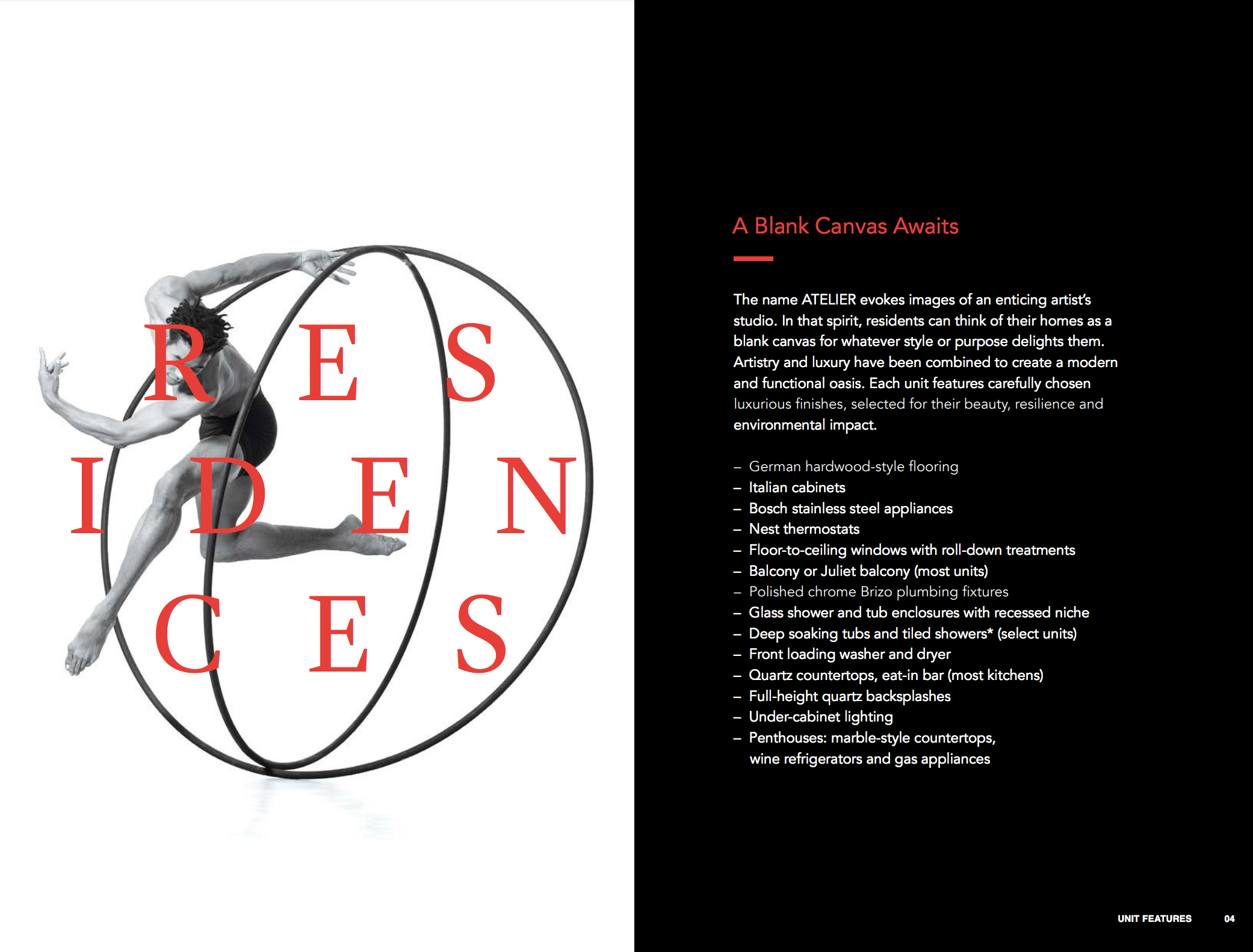 Project Scope: Brand Strategy, Naming, Identity, Website, Advertising, Brochure, Signage, Stationery.
Visit the website: ATELIER